Upcoming Events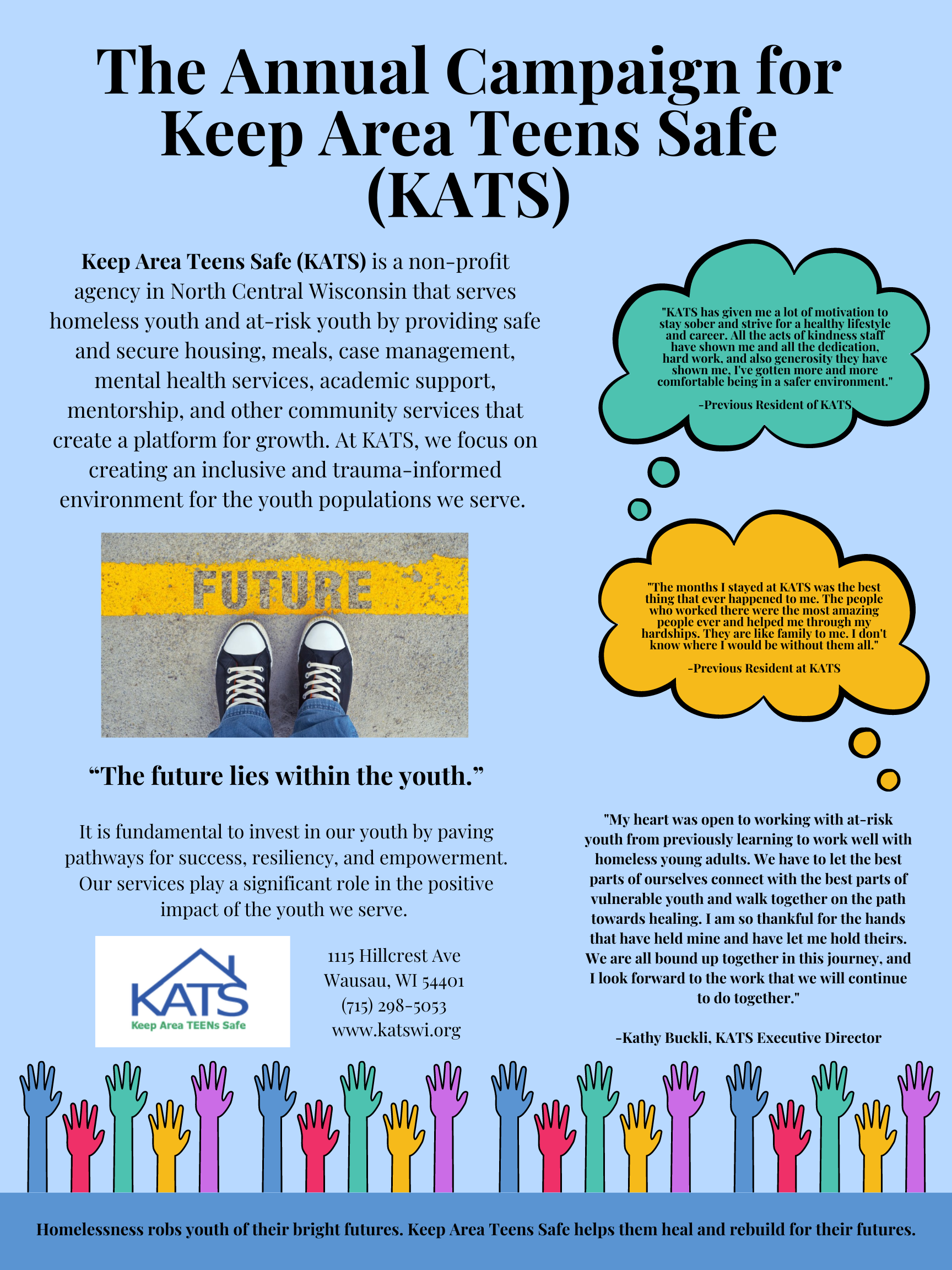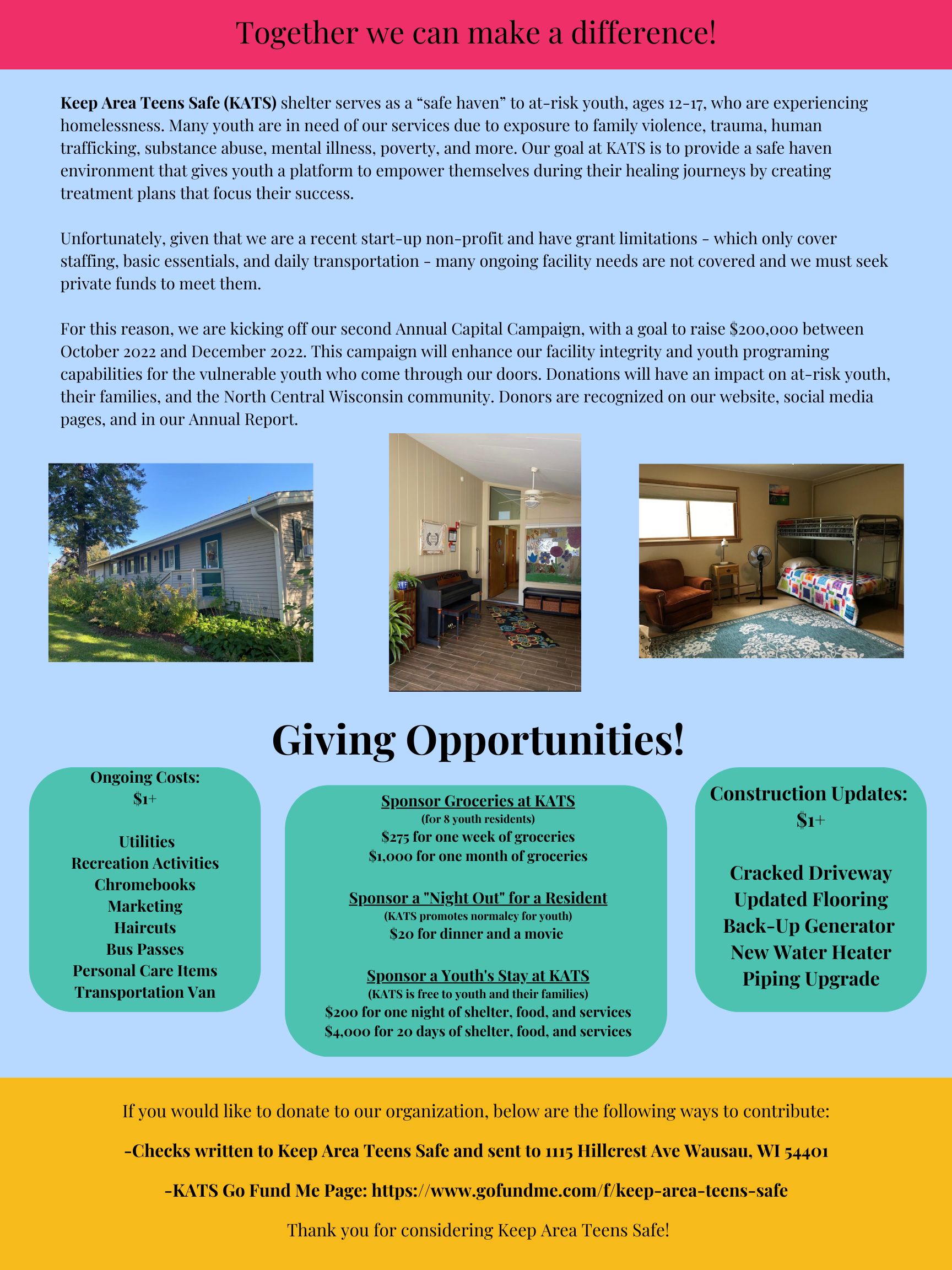 Past Events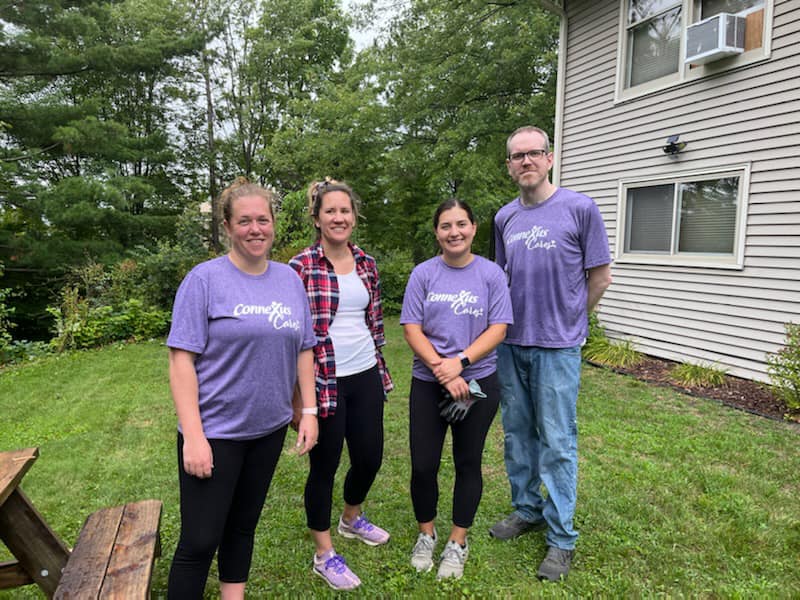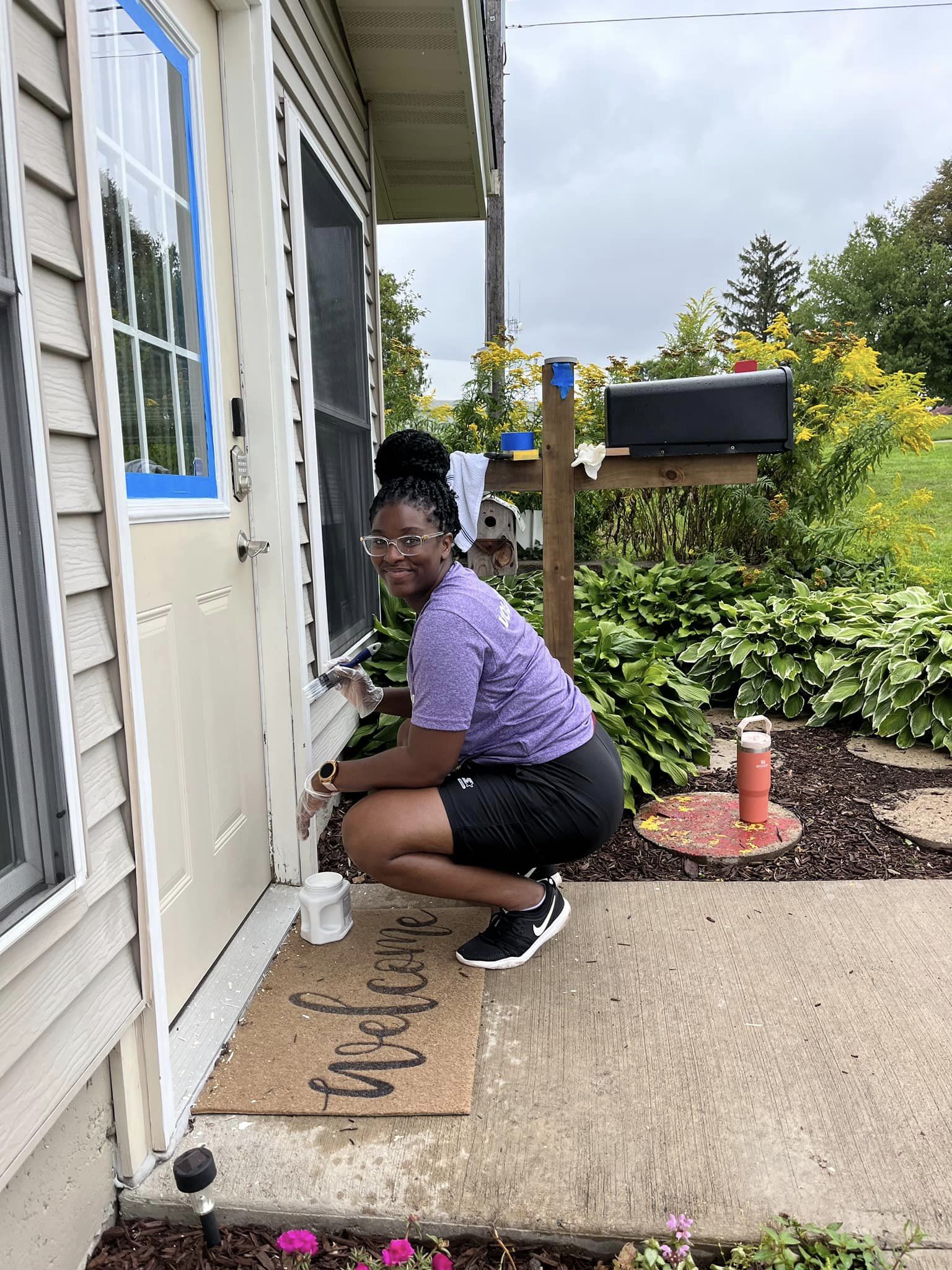 Thank you to this group from Connexus Cares for coming to KATS this August to volunteer by doing some yard cleanup and paint touch up!!! We are so grateful for your service!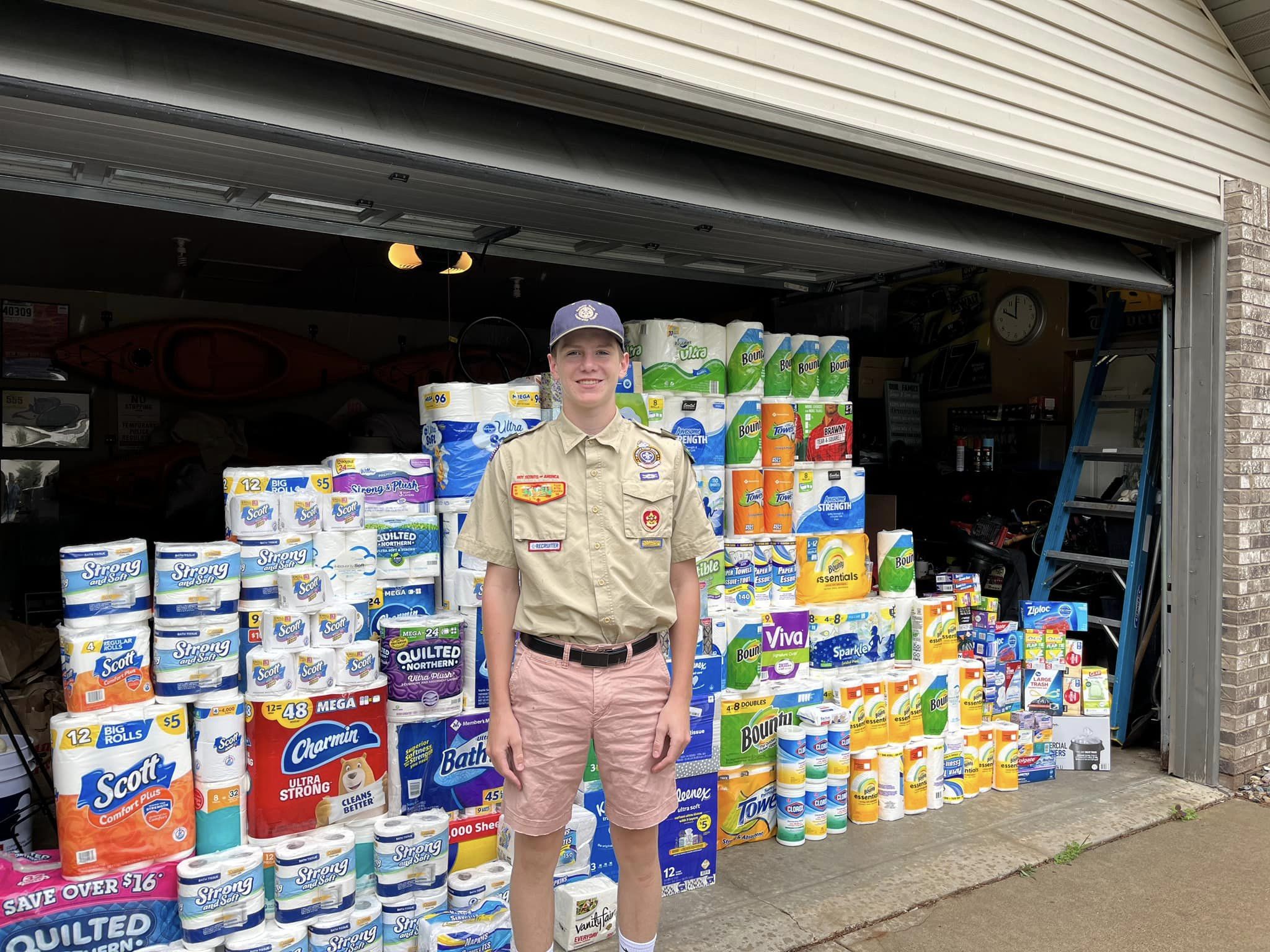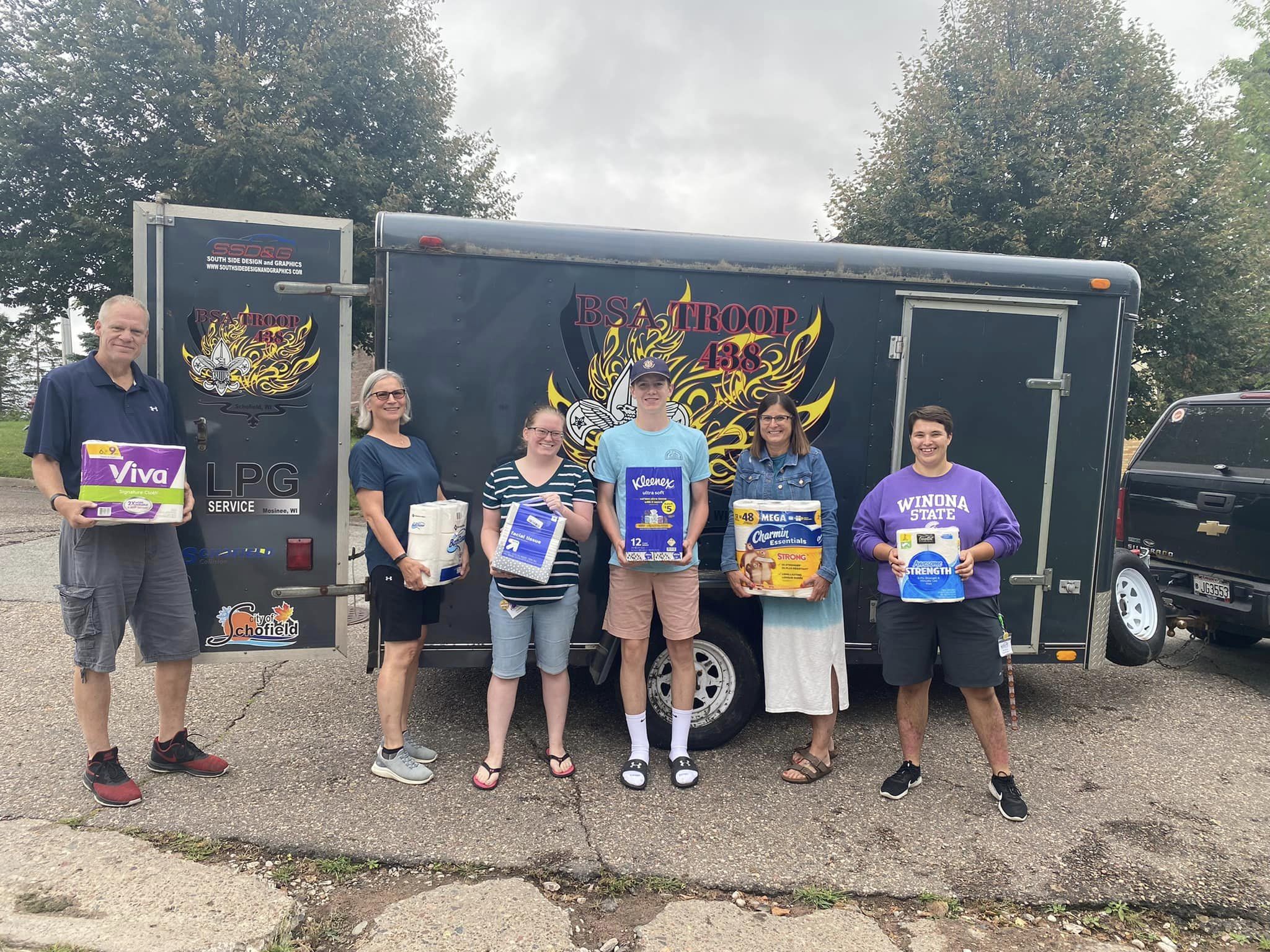 WOW! Thank you Carson from Boy Scouts Troop 438 for collecting a bunch of paper good donations for KATS as a part of his Eagle Scouts project!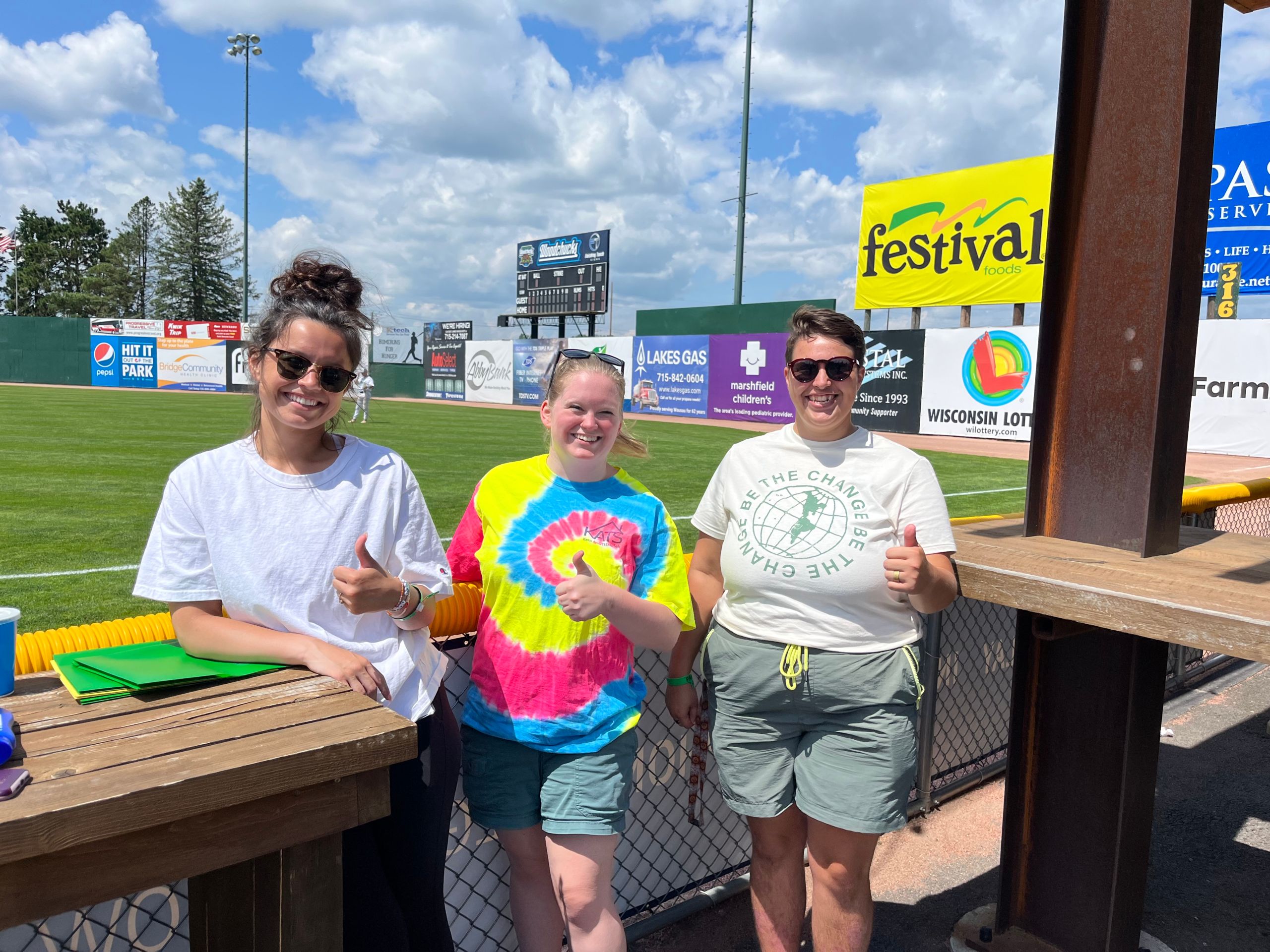 Staff members Bri, Maddie, and Brooklynn H. enjoying a Wausau Woodchucks game with residents on July 27th, 2022!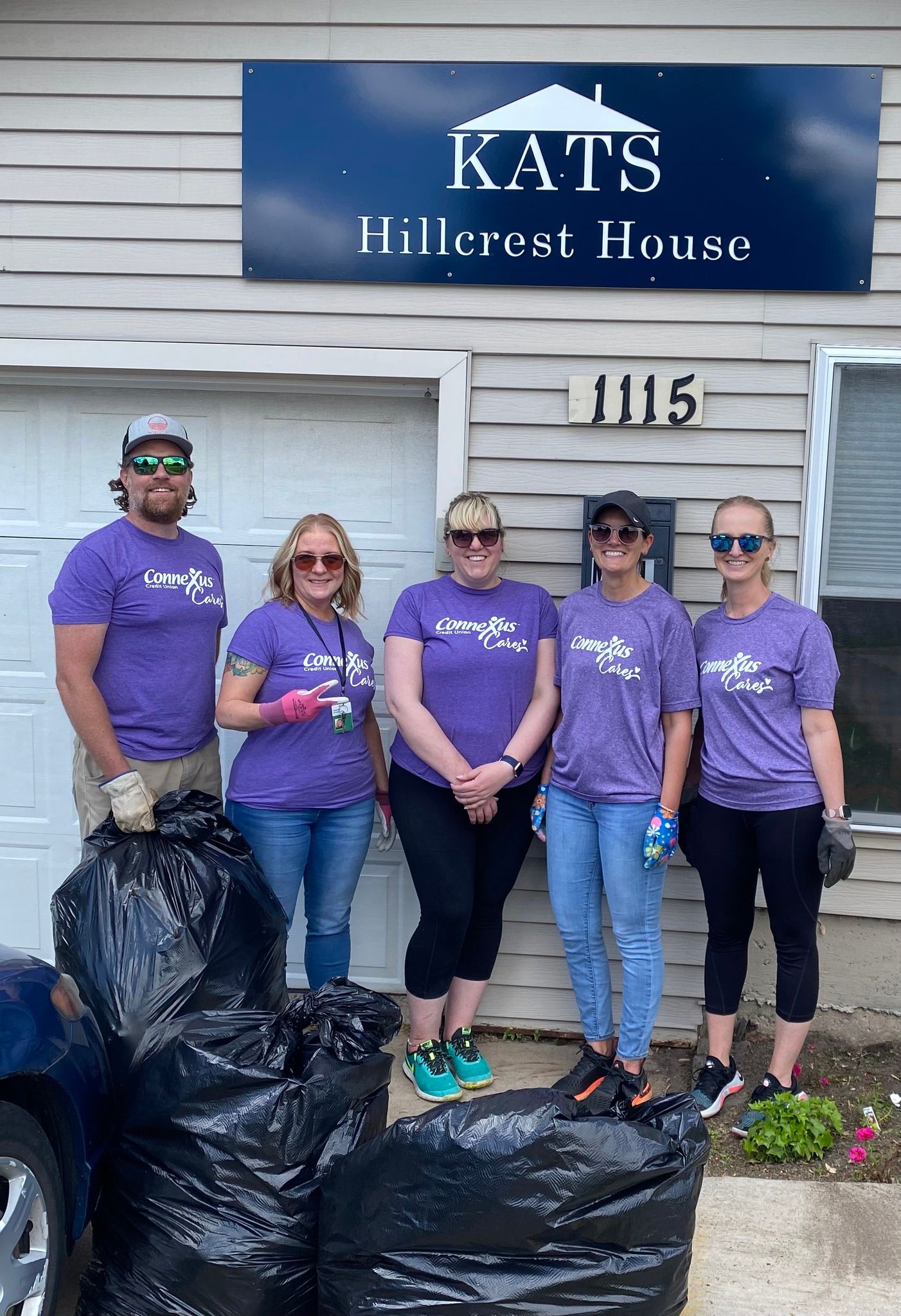 THANK YOU to ConnexusCares for volunteering at KATS and making the yard look wonderful! We grately appreciate the help and support!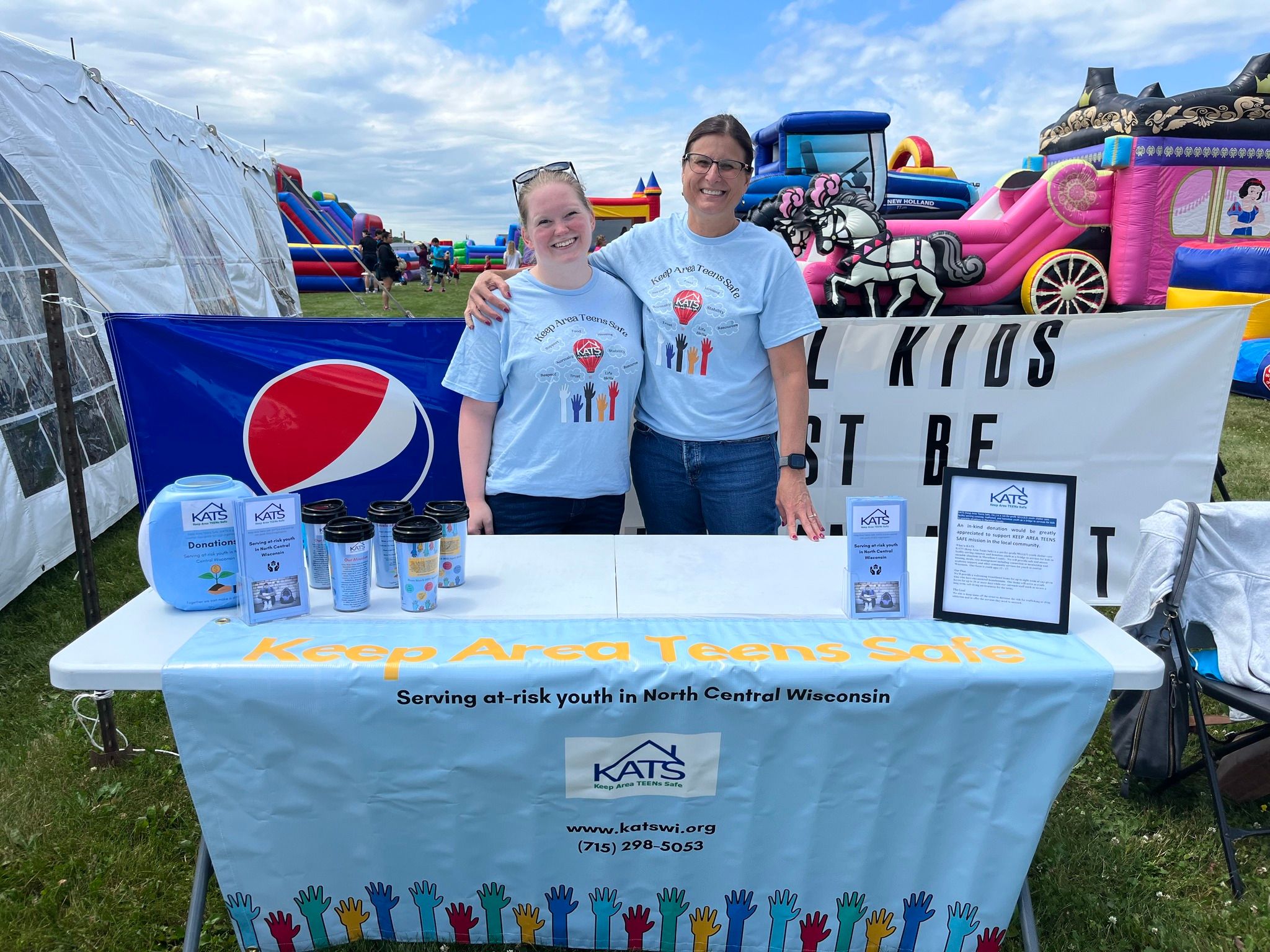 Staff members Maddie and Kathy having a blast at the Ballon Ralley by advocating for youth and spreading news about the KATS mission!